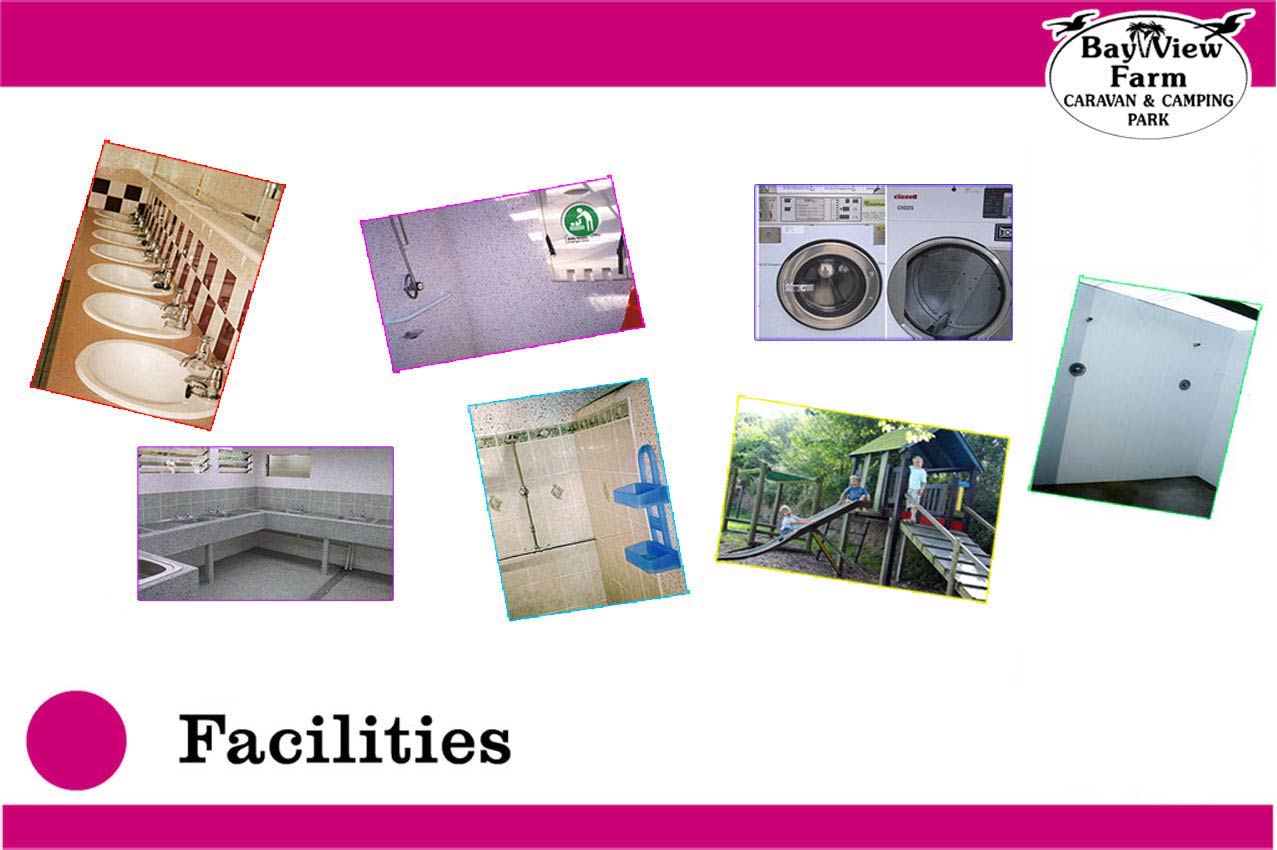 Campsite facilities
We are very proud of our free modern toilet facilities which include mains drinking water, flush toilets, H & C wash basins, electric razor points and Elsan disposal point.
Hot & Cold wash basins
There is a nappy changing unit and
a disabled persons shower
There are also laundry washing and
drying facilities
Cold wetsuit showers
There is a spacious dish washing area
and free hot showers!
Children's play area!
(Click photo for more info!)
Other facilities available:
Ice Pack exchange and Mobile Phone Charging.